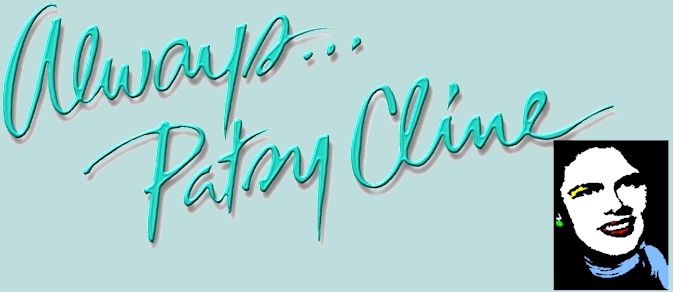 Thanks for all you support!
This show is now closed--enjoy this archive of the fun!


Click above to watch a video trailer of the show
---
As Patsy would say, "Come on, sit right down and make yourself at home!"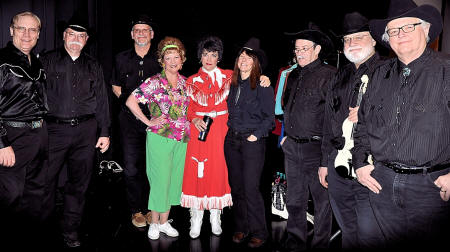 Based on a True Story
Conceived and Written by
Ted Swindley
The Sioux Falls Argus Leader called Kaija Bonde's portrayal of Patsy as "an uncanny, spine-tingling and named the show the Best Musical of the year, and Kaija as Best Actress! They further wrote, "This show easily counts as one of the best onstage in the region." Don Hall of the Aberdeen American News called the show, "Beautiful… a memorable ride. Don't miss it."
"Always...Patsy Cline" is the true story of one woman's introduction to Patsy Cline's music and subsequent introduction to Patsy herself. Patsy Cline has been called "country music's greatest female singer" and this award winning musical tells of a friendship that developed between the superstar and a Texas housewife named Louise Seger. It is a heart-warming and funny foot-stomp through the music and memories of two very special women.
Kaija Bonde was in the role of Patsy. She is a familiar face (and voice) to regional audiences, having appeared in numerous productions including Evita, Into the Woods, City of Angels, Pump Boys an Dinettes, A... My Name is Still Alice, The Sound of Music, Nunsense, and many more. She has a passion for the music of the late star.
Jill Johnson played Louise Seger. She is a seasoned actress whose credits include Lolita in Tony and Tina's Wedding, Dr. Gorgeous in Sisters Rossensweig and roles in Evita, Little Shop of Horrors, and A Chorus Line.
Brian Bonde was the producer/director and was last seen in Les Miserables. Boyd Bristow, probably best known for his work with Acoustic Christmas and East of Westreville, was the musical director. A six-piece country swing band featuring members of The Poker Alice Band, captured the style perfectly. This toe-tapping group, includes some of South Dakota's premier musicians and provides the perfect back drop for Cline's unforgettable sound: With Larry Rohrer on bass, Owen DeJong on fiddle, Fred Evans on drums, Harry Wood on steel guitar, Boyd Bristow on lead guitar and Gail Tallaksen on piano. Kevin Brick was our technical director. Find out more about the cast by clicking here.
Click below to listen to radio interviews:
Click here to watch a recent video about the show from "The Front Row."
---
Click here to listen to Kaija sing a few songs from the show
Be sure and check out Always... Patsy Cline on Facebook

---
Music clearances secured and used by permission. Songs subject to change at anytime. Licensed by the family and estate of Patsy Cline. All rights reserved. Ted Swindley, author; Joan Kovats, author's representative; Melanie Clark, business management; Vicki Masters, original music director; August Erksmoen, band & vocal orchestrations; Clair Burrill, author's legal counsel. For licensing information on Always… Patsy Cline and all Ted Swindley shows, visit www.tedswindleyproductions.com or contact Joan Kovats, 203-978-0102 or joan@kovatscompany.com. For merchandise, please visit www.alwayspatsycline.net. Original Nashville cast recording available on MCA CD's.